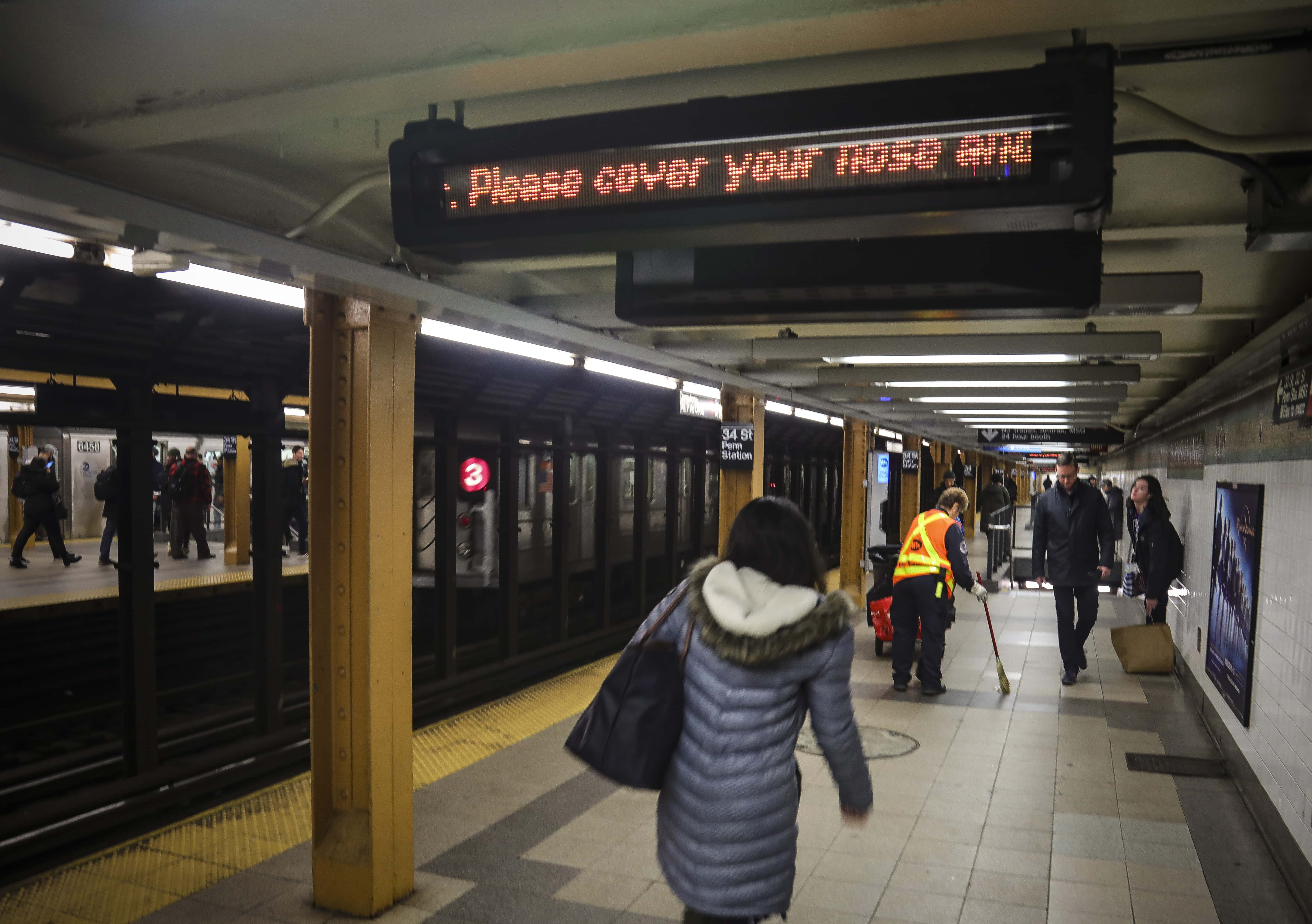 NEW YORK (77 WABC) — With ridership at historic lows due to the coronavirus pandemic, the MTA is changing its schedule to ensure essential workers can still get to their jobs.
"This reduced schedule preserves service for the heroes on the front line of this crisis across New York City Transit, the Long Island Rail Road and Metro-North," MTA Chairman Pat Foye said.
Foye said this move will make social distancing even easier for commuters.
Subways are down by 87%, the LIRR is off 71% and Metro-North is near empty at 94%.
The overall changes shouldn't impact customers. Overall subway service is reduced by 25% starting today. On Thursday, MTA buses will be reduced by a quarter, but will say move faster with fewer passengers getting on and off. Beginning Friday, the LIRR is preserving 65% of daily service, but peak trains will continue. Metro-North is going hourly, but more trains during peak hours.
"We are in the midst of the biggest liquidity crisis ever due to drop in ridership," Foye said.