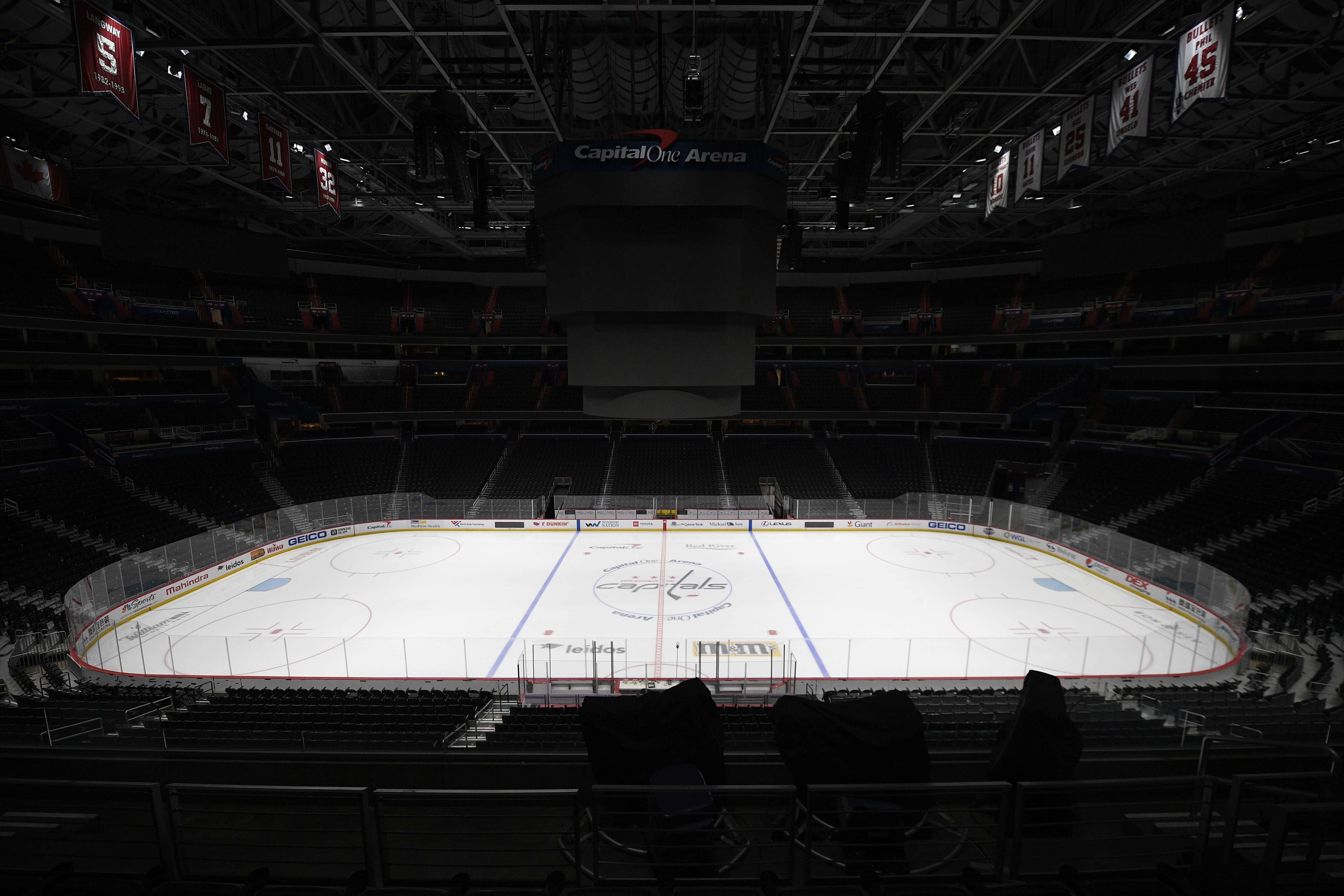 NEW YORK (77 WABC) — There is still no decision on the status of NHL regular season or how a potential playoff format would work, but the league is hopeful they'll be able to have teams training again by the end of the 60-day quarantine period recommended by the Centers for Disease Control and Prevention.
The NHL is looking at potentially opening a club training camp period roughly 45 days into the 60 day period, according to a question and answer update released on Monday. So far only two NHL players have tested positive for Covid-19, with both playing for the Ottawa Senators.
"At the end of the self-quarantine period — and depending on developments regarding COVID-19 between now and then — consideration will be given to allowing the opening of Club facilities to Players in scheduled and coordinated small groups for voluntary training and Club care," the NHL said.
A thank you message from @zeeker11 to all the medical professionals who have treated him and the #Isles fans who have sent him well wishes while he's been injured. pic.twitter.com/8Tf1HScCkv

— New York Islanders (@NYIslanders) March 23, 2020
The NHL officially put its season on hold on March 12, a day after the NBA suspended play following Rudy Gobert's positive Covid-19 test.
Both the New York Rangers and New York Islanders had been pushing for playoff spots when the season was suspended. The Rangers were two points back of a playoff spot with 12 games left on their schedule and the Islanders were one point out with 14 games to play.
The New Jerse Devils had 13 games left on their regular-season schedule.
When the season does resume it is unclear if it will be with fans in the stands. The league Q&A called the decision to allow fans into NHL venues "premature." There was also no decision yet on how the Covid-19 outbreak would impact the NHL Draft and scouting combine.
Any changes to the July 1 free agency period would be made in conjunction with the NHL Players Association and there is also no anticipation that the 2020-21 season will be impacted in any way.
Not many of us have experienced anything like this. Let's be thoughtful, kind and somewhat optimistic. We all need as much good energy around us as possible, especially in times like these
We are all in this together and I wish you all the very best

— Henrik Lundqvist (@HLundqvist30) March 18, 2020
For now, according to the NHL, how the season resumes and the playoff format comes about will depend on the events that transpire in the coming weeks.
"The form and format of resumption of play scenarios will depend entirely on what transpires between now and when we are permitted and able to resume — and, ultimately, on timing and taking into account logistical constraints," the NHL said. "We are going to have to be flexible and react to events as they unfold as well as the best medical advice available."