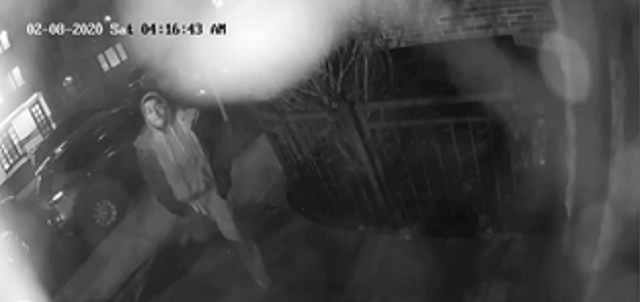 (image from Twitter: @NYPDTips) 
NEW YORK (77 WABC) — Police have released video that shows a brutal attack of a pizza delivery man. He was stabbed and robbed after bringing the order to a location in Williamsburg.
It happened Saturday at 4:30 a.m. in front of 32 Walton Ave.
The incident was captured on a high definition camera that shows a a group wearing masks going after the 20-year-old man before robbing and stabbing him in the legs.
The victim was taken to the hospital for treatment and was released.
Police say the suspects in the video took off his bicycle, phone, jacket $70 in cash and a pizza.
Anyone with information in regard to the identity of these individuals is asked to call the NYPD's Crime Stoppers Hotline at 1-800-577-TIPS.
WANTED for ROBBERY front of 32 Walton St #SouthWilliamsburg #Brooklyn @NYPD90Pct On 2/8/20 @ 4:30AM Reward up to $2500Seen them? Know who they are?Call 1-800-577-TIPS or DM us!Calls are CONFIDENTIAL! @News12BK @ABC7NY @PIX11News @fox5ny @NYPDDetectives @NYDailyNews pic.twitter.com/OjKLcsJljD

— NYPD Crime Stoppers (@NYPDTips) February 14, 2020