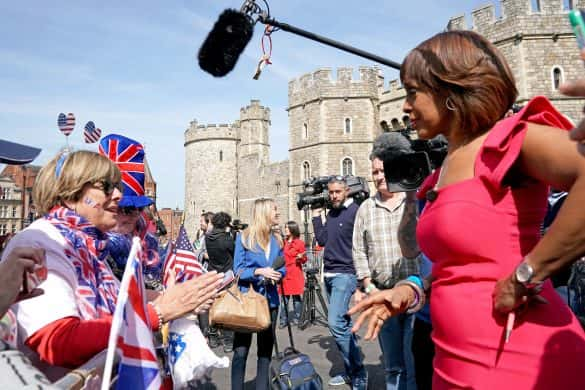 By DAVID BAUDER AP Media Writer
NEW YORK (AP) — CBS anchor Gayle King says she accepts Snoop Dogg's apology for the profane, threatening video that he posted following an interview by her that angered some fans of the late Kobe Bryant. King had asked WNBA star Lisa Leslie whether a 2003 sexual abuse allegation against Bryant would harm his legacy. Snoop Dogg responded harshly. But after a backlash against his comments, he apologized Wednesday. King said Thursday she accepts the apology, and says she's sorry that her interview added to the pain of people grieving over Bryant's death.
Snoop Dogg Apologizes To Gayle King For Rant Over Bryant
By NEKESA MUMBI MOODY AP Entertainment Writer
NEW YORK (AP) — After days of blistering criticism, Snoop Dogg has finally apologized to Gayle King for attacking her over her interview with Lisa Leslie about Kobe Bryant. Snoop Dogg was furious that King brought up rape allegations from Bryant's past in her interview with Leslie, and went on Instagram and called her names. He also said she better back off "before we come get you." Last week, he denied threatening her but in a post on Wednesday he apologized and said he was raised better than that. The rapper said his apology came after talking to his mother about his remarks.
WATCH: Snoop Dogg Apologizes To Gayle King; LISTEN: Bernie & Sid Talk About It