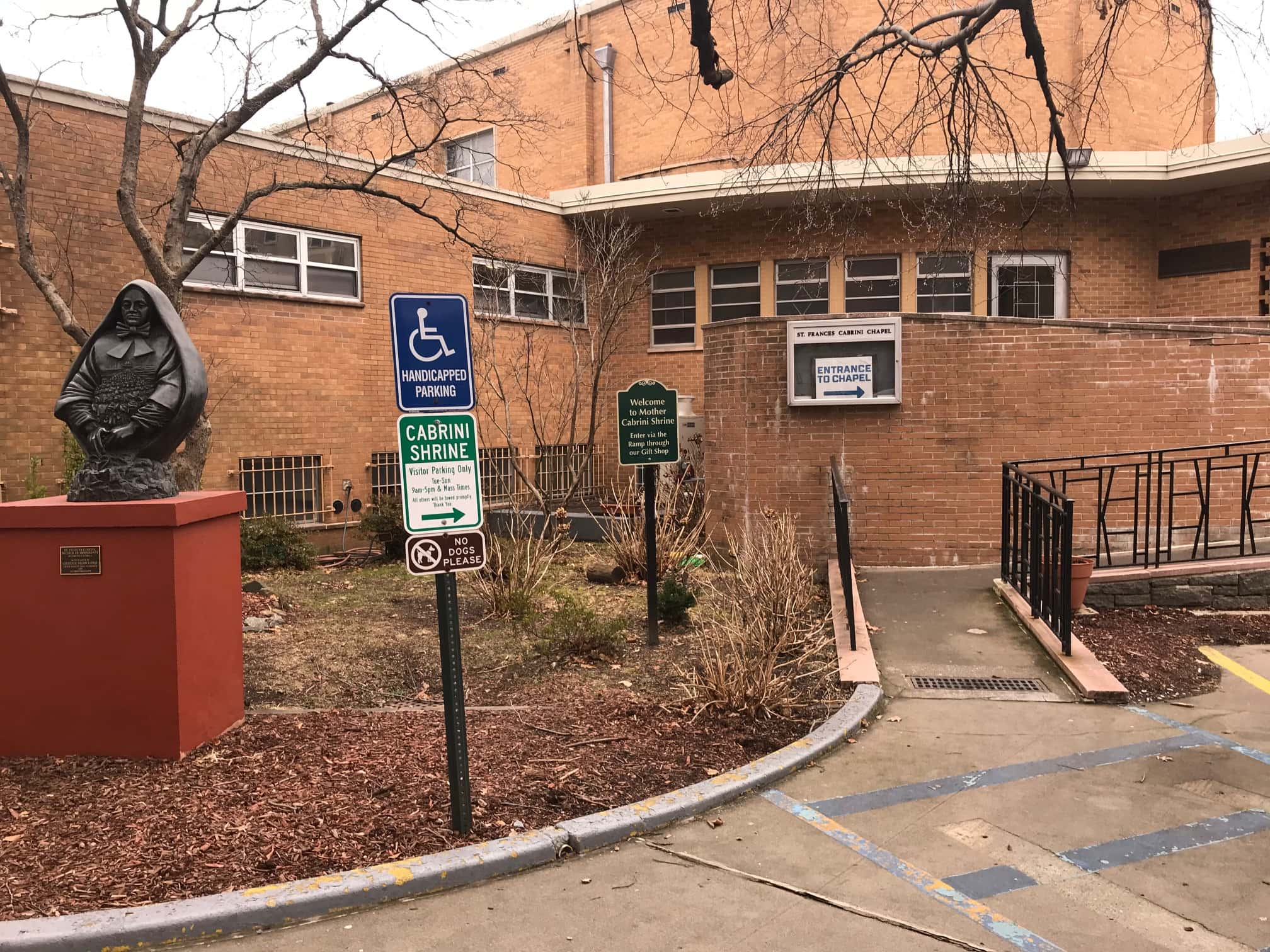 Curtis Sliwa founder of the Guardian Angels and co-host of the Curtis & Juliet show heard weekdays from 12-3 p.m. on 77 WABC explains how the Guardian Angels are helping to address the recent vandalism to the St. Frances Cabrini Shrine in Washington Heights:
Recently while the Guardian Angels were on their regular patrol of Washington Heights we were stopped by 2 women who take care of the St. Frances Cabrini Shrine on Fort Washington Avenue in Washington Heights. They said that the SHRINE had been vandalized with graffiti and that in the sanctuary they had taken down the Pope's picture and smashed it.  I do believe that there was other vandalism done as well and the women did report the vandalism to the local 34th Precinct.  They have asked if the Guardian Angels could help and prevent future acts of vandalism and we agreed to help.
The graffiti fits a pattern similar to what was recently done by the MS-13 gang to a Roman Catholic Church in Bayside, Queens.  The damage done to the St. Frances Cabrini Shrine was the work of the LATIN KINGS. The Latino gangs know that the RC Church is a sanctuary for the immigrant and illegal alien community. They know that the immigrants congregate and share info. about being harassed by the local GANGS when they come to RC activities. They are not going to go to the NYPD and the Gangs know this. By Tagging up a Church or RC facility, they are letting the immigrants know that you can run…….but you can't hide. We will reach into the Church and get you because "SNITCHES GET STITCHES AND END UP IN DITCHES".
Our Guardian Angels patrols have seen this same pattern of Latino gang activity in Riverhead, Central Islip and Brentwood, Long Island where they target a RC Church or facility. Their TAGS are to let the immigrants know that they rule……Not Jesus Christ. They will also vandalize statues, pictures, relics and brag about it daring anyone to report it. If they DARE DO then there will be dire consequences.  Unlike the police we have a different way of dealing with it. We first establish a patrol in the area. We help in the repair of the vandalism and we personally remove the graffiti. We let it be well known in the community that they can confide in us and we will protect them while giving the information to the police.  The gangs see us and we make it well known that this will no longer be tolerated and that there will be consequences if it happens again.