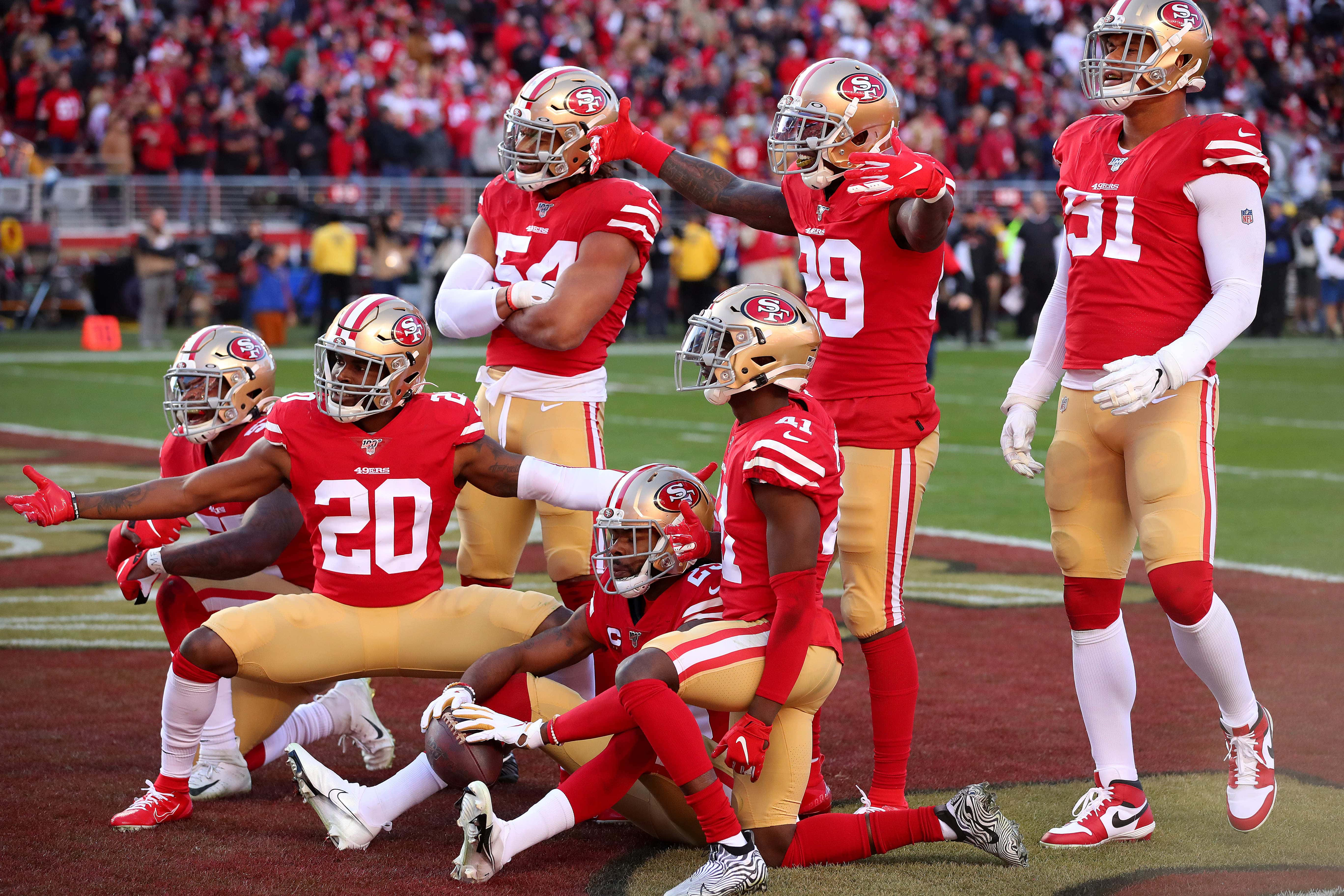 The San Francisco 49ers defense played a big role in the team's success during the 2019 season, and Saturday's Divisional Round matchup with the Minnesota Vikings was no different.  The 49ers mostly dominated in the 27-10 victory at Levi's Stadium in Santa Clara, CA.
The team's defense, lead by rookie Nick Bosa, had six sacks on Vikings QB Kirk Cousins.  Richard Sherman had the team's one interception.
The @49ers D-line came to play! #GoNiners #NFLPlayoffs

: #MINvsSF on NBC
: NFL app // Yahoo Sports app
Watch free on mobile: https://t.co/Px8XWz8F1p pic.twitter.com/7Kn6OItrKd

— NFL (@NFL) January 12, 2020
The Vikings struggled to move the ball, finishing with just 147 total yards.  Running back Dalvin Cook, who ran for 1,135 yards this season, only had 18 yards on nine carries.
49ers QB Jimmy Garoppolo set the tone early for his offense, jumping out to a quick 7-0 lead.  While the Vikings answered right back when Cousins connected with Stefon Diggs for a 41 yard touchdown, the 49ers remained mostly in control the entire game and did not allow the Vikings to score another touchdown.
This was the 49ers first playoff game in six years.  They advance to the NFC Championship next Sunday and will host either the Seattle Seahawks or Green Bay Packers at home.