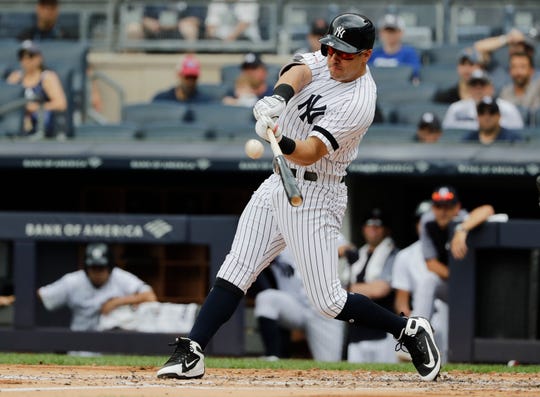 The MLB Trade Deadline came and went for the Yankees, and to the surprise of almost everyone, they didn't make any moves.  Manager Aaron Boone's message was simply that the Yankees are ready to move forward with the team they have.
The Yanks were able to defeat the Diamondbacks to get back on the winning side on Wednesday.  They get ready for the Red Sox coming to the Bronx during the weekend.
The Mets didn't make any more moves prior to Wednesday's deadline, and they remained hot on the field.  They won their sixth straight and are now just three games under .500.  Jacob deGrom had another strong outing and the Mets bats rallied late to defeat the White Sox in the 9th inning.
The Mets wrap up their three-game series with the White Sox this afternoon looking for another series sweep.
NFL pre-season officially begins tonight with the Broncos and Falcons facing off in the Hall of Fame game.