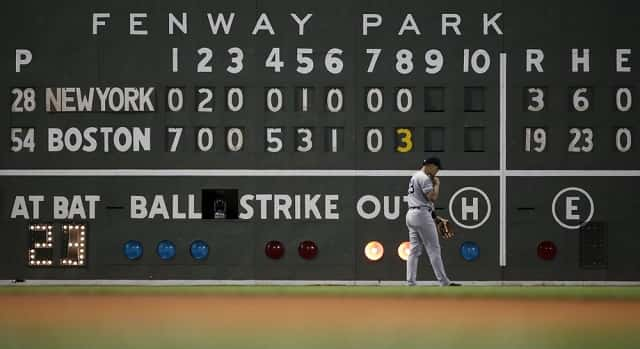 The Mets bounced back at Citi Field on Thursday afternoon with a 4-0 victory over the Padres. Ace Jacob deGrom lead the way as he cruised through 7 innings while striking out 9. It was his sixth victory of the season and the strong outing brings his season ERA down to 2.86.
The Yankees had a brutal night against the Red Sox opening up their four-game series at Fenway Park. Masahiro Tanaka struggled early and gave up seven runs in the first inning. Tanaka did not get any better as the night went on, as he ended up allowing 12 earned runs in just 3+ innings pitched.
Baseballs beware. pic.twitter.com/bhWxftUKAz

— Red Sox (@RedSox) July 26, 2019

The Red Sox defeated the Yankees 19-3. The series continues tonight with lefty James Paxton taking the mound for the Yanks.
The Jets and Giants started their training camp on Thursday as the local teams get themselves set for the 2019 season. For the Jets, all eyes on Le'Veon Bell after his big off-season contract. The Giants were hit with an early injury as wide receiver Sterling Shepard fractured his thumb at practice. For now he will be evaluated on a week to week basis.