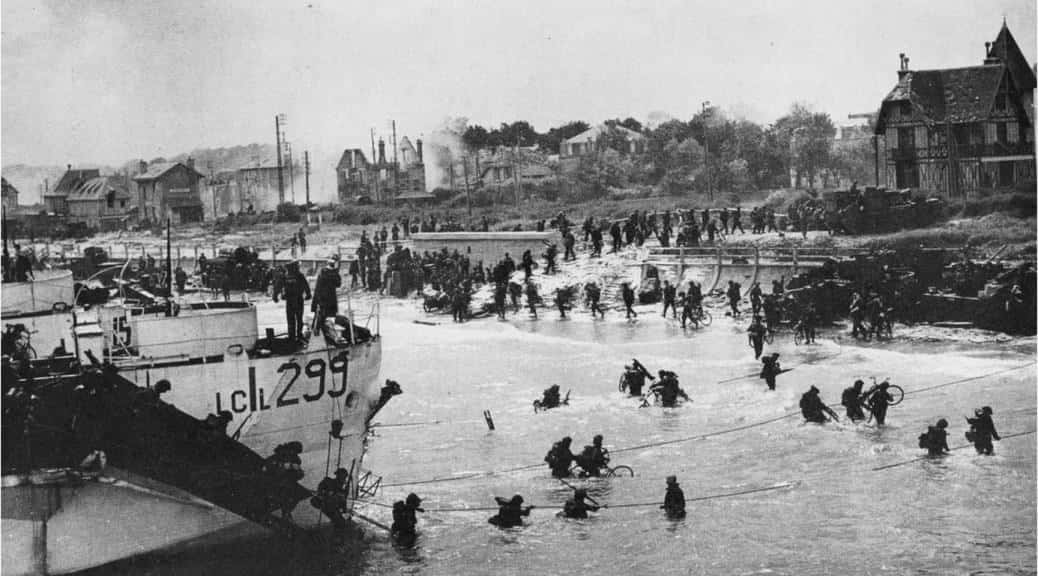 "I have full confidence in your courage and devotion to duty and skill in battle. We will accept nothing less than full Victory! Good luck! And let us beseech the blessing of Almighty God upon this great and noble undertaking." A quote from the 34th President of the United States, Dwight D. Eisenhower, who at the time, served as supreme commander of the Allied forces during World War II. The five-star general would soon lead the invasion to overthrow Fortress Europe-a name used to refer to the areas in Europe occupied by the Nazis on June 6, 1944. This moment would be known as "D-Day."
The phrase "D-Day," marks the day that killed Adolf Hitler's quest for Nazi domination in Europe. And although conflicting reports exists on what the "D," stands for, military personnel used this code to mark the day of any important military operation or invasion. According to military strategists, the days before and after a D-Day were indicated using plus and minus signs. D-5 meant five days before a D-Day would occur, while D+2 meant two days after a D-Day. This particular D-Day would consist of more than 5,000 ships, 13,000 airplanes, and over 150,000 servicemen, under the leadership of General Dwight Eisenhower, landing on the French coastline of Normandy France, to fight Nazi Germany.
Today, not only do we celebrate the 75th anniversary of D-Day, but we honor the 9,000 soldiers that were wounded or killed in order for the other 140,000 servicemen to successful enter Europe and overthrow the Germans. Bernie and Sid in the Morning paid tribute to this sacred day on Thursday's morning show with special guests.
Lt. Col. Jack Jacobs, a retired colonel in the United States Army and a Medal of Honor recipient for his actions during the Vietnam War.  He discussed what D-Day means to him and what we've learned from that day now 75 years later.
Lt. Colonel Harry Stewart, one of a few living WWII Tuskegee pilots. This former pilot published the story of how he and his fellow airmen risked their lives to shoot down Nazis all over Europe while fighting racial prejudice both at home and in the air. Soaring to Glory: A Tuskegee Airman's Firsthand Account of World War II is available now.  He shared his story with Bernie & Sid.
Bill O'Reilly, an American journalist, author, and former Fox News host discussed the powerful history of D-Day.
Download & Subscribe to the Bernie & Sid in the Morning Podcast to hear today's full show.