Dr. Errol Gluck is an executive life coach with over 35 years of successfully helping clients overcome their greatest obstacles and achieve their fullest potential. A former radio host and a frequent guest on the WABC show "Living Better with Laura Smith", Dr. Gluck began to ponder the possibility of developing his own radio show where he could do what he does best; solve problems. In spring of 2012, GluckRadio was born with the assistance of his producers (and sometimes co-hosts) Devin and Becky. Dr. Gluck and his team are committed to bringing you shows that you want to hear and encourage input from all listeners! To learn more about his practice, Gluck Solutions, please visit the website www.glucksolutions.org.
Gluck Radio - "To every problem, there is a solution."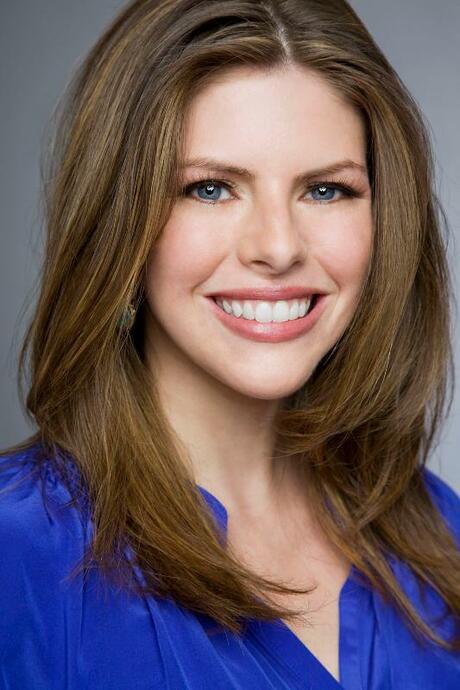 Episode 46: The Surprising Ways Friends Make Us Who We Are
Dr. Gluck sits down in the studio with Carlin Flora, psychology journalist and author of "Friendfluence: The Surprising Ways Friends Make Us Who We Are." Carlin talks about her research into one of the most unrecognized group of people in our lives: friends. How do friends affect the way we eat? Our intelligence? Where does friendship and gender come into play? Do "friends with benefits" work? Dr. Gluck and Carlin dive into all these and more, only on GluckRadio. www.carlinflora.com
Episode 45: Dr. Gluck on Bullying
You can hardly go through one news cycle without reading about the devastating toll bullying takes on people today, especially children and teens. Dr. Gluck and Becky delve into this issue and search for answers. Why do we bully? How can kids be so cruel? What are the types of bullying out there? But the most important question Dr. Gluck answers is, 'What can be done about this?' This episode is an essential listen not just for parents, but for everyone. www.gluckradio.com
Episode 44: You Are WHY You Eat
Weight-loss coach and psychologist Dr. Ramani Durvasula talks to Dr. Gluck about her groundbreaking book "You Are WHY You Eat." Unlike other weight-loss gurus, Dr. Ramani has been overweight herself, and shed those pounds with her realistic mindset and all-encompassing life changes. 85 pounds later, she put her discoveries in her book. Dr. Ramani helps us face the larger issues beyond dieting that will help us reach our body goals. www.doctor-ramani.com
Episode 43: Is your relationship normal (Click here to play)
Do other couples fight as much yours? How much sex are you having compared to everyone else? Find out the answers to these questions and more when Dr. Gluck talks with Chrisanna Northrup, author of 'The Normal Bar.' Chrisanna conducted the largest survey ever done on relationships, and her findings will shock you. From sex to fighting, from money to soul-mates, it's all in 'The Normal Bar.' Pick up your copy at www.thenormalbar.com.
Episode 42: Ken Stern: To give or not to give, that is the question (Click here to play)
Meet Ken Stern, Former CEO of National Public Radio and author of "With Charity For All". Listen as Ken draws back the curtain from America's biggest charities and how they are failing to do something worthwhile with your donations. Learn how important it is to do your research before opening your wallet and make sure to pick up a copy of Ken's book on Amazon.com.
Episode 41:Neuroplasticity (Click here to play)
You might have heard the term, you might not have. Neuroplasticity is the change in both the brain's shape and functioning due to experiences or focused thinking. The brain is not like a finished machine, as we once thought, but like a piece of clay that changes throughout our whole lives. Dr. Gluck has been harnessing neuroplasticity in hypnosis to affect positive changes in his patients, and today he talks with his former-student, therapist and hypnotist Joshua Friedman, about this incredible science. To make an appointment with Joshua, call 212-842-2496.
Episode 40: The Lies We Tell Ourselves (Click here to play)
This week, Dr. Gluck takes a break from interviewing and becomes the guest once again! Listen as he and his trusty side kick Becky deconstruct some of the most common lies we tell ourselves and why they're detrimental to everything from our productivity to our relationships! Like us at www.facebook.com/gluckradio and follow us @GluckRadio on Twitter!
Episode 39: Good Cop, Bad Cop, Silly Cop (Click here to play)
Dr. Gluck hops on the phone with ex-NYPD officer Paul Bacon. After witnessing firsthand the horrific events of 9/11, he was motivated to serve in any way possible. The only problem is a liberal pacifist doesn't necessarily fit into the NYPD. During a tenure that only lasted 3 years, he hit some hilarious bumps in the road, including getting locked in his own police car. Join Paul and Dr. Gluck as they talk about not only his experiences, but some controversies like Stop & Frisk and quotas as told from the inside. www.paulbacon.com
Episode 38: Iran, Sex and Rock and Roll (Click here to play)
If anyone has truly grabbed life by the balls, it is Roxana Shirazi. Born in Iran, she lived a beautiful childhood there until the war with Iraq forced her to flee to England. There, she discovered her love for Axl Rose, Rock and Roll, and Sex. She brought some of rock's greatest legends to her bed but rest assured she is more than just a pretty face. With a brilliant mind and an underlying sense of innocent curiosity, Roxana will make you think twice about labeling someone for embracing their sexuality. To learn more, visit RoxanaShirazi.com or buy her book "The Last Living Slut"
Episode 37: David Lawrence, the Renegade Jew (Click here to play)
From ropes to bars, David Lawrence has let nothing hold him back in life. From tycoon CEO to pro boxer, from rapper to prisoner it seems there is nothing this man hasn't done at the age of 66 years young. He's a teacher and a poet, a trainer and an author, and devilishly funny to boot. Whether he's rolling up in a Rolls Royce limo or taking the 6 train, he's found joy and adventure in all his endeavors. To learn more, find him at awesomelawrence.com or pick up his memoir "King of White Collar Boxing".
Episode 36: Sheila Wysocki, from student to super sleuth (Click here to play)
In 1984, Sheila Wysocki was just a regular college student until one unexpected evening, her best friend was violently murdered. The case was never solved... until over twenty years later when Sheila received her Private Investigators license and got her best friend the justice she deserved. Founder of Without Warning: Fight Back, Sheila has dedicated herself to raising awareness and teaching self defense so crimes like this can be avoided. To learn more, please visit their websitewww.withoutwarning.org or check out their Twitter (@WithoutWarningFB) and Facebook (https://www.facebook.com/WithoutWarningFightBack)
Episode 35: Etiquette Tips (Click here to play)
If you think etiquette is just some antiquated practice of aristocrats, think again. In a fast-paced and global world, it's the small things that make a big difference. Subtle social behavior could make the difference in getting a job or landing that second date. Dr. Gluck talks to etiquette expert Lyudmila Bloch about dining tips, netiquette (online and phone etiquette), workplace etiquette, etiquette between lovers, and more.www.etiquetteoutreach.com
Episode 34: Victoria Jackson, From SNL to the Tea Party (Click here to play)
Dr. Gluck talks with comedienne and actress Victoria Jackson about her unusual life as both a celebrity in show business and an impassioned conservative. Aside from doing an impression of Dr. Gluck, she talks about the twists and turns of her fascinating career. How did a promising gymnast and devout Christian become a memorable cast member on Saturday Night Live? And then how did that same person wind up at Tea Party rallies, making headlines for her statements? It's all in her tell-all book "Is My Bow Too Big?" in stores and on Amazon now. www.victoriajackson.com
Episode 33: The 99% debates the 1% (Click here to play)
In the first official debate ever on GluckRadio, Dr. Gluck welcomes two defenders of the 99% and two defenders of the 1% as the two teams argue over wealth redistribution, tax policy, and social and economic justice. Join Occupiers Pete Dutro and Justin Wedes (Episode 12) as they face off against Mark Derian (The Brazen Heads podcast) and Jake (Episode 26) in this heated debate. They have the facts, they have the passion, and even Dr. Gluck himself has some things to say.


Episode 32: Is there a God? (Click here to play)
From humanity's inception, it's been one of the most fundamental questions: is there a God? Dr. Gluck asks this very question to renowned atheist, Dan Barker of the Freedom From Religion Foundation. Dan is a former Christian pastor who "came out" as a non-believer, and never looked back. Is there a God? What's more, can you still be good without a God? www.ffrf.org
Episode 31: Are You An Introvert? She can help. (Click here to play)
Meet Nancy Ancowitz, a personal coach and public speaker for introverts. Though she may not be "loud," she most certainly is "proud" to be a member of 50% of the population who are introverted. Nancy sits down with Dr. Gluck to talk about what introversion is, what its advantages are, and what introverts (such as Barack Obama) can do to further their professional lives in a world that often favors extroverts. www.nancyancowitz.com | www.selfpromotionforintroverts.com
Episode 30: Can He Defeat Aging? (Click here to play)
Meet revolutionary scientist Aubrey de Grey. Aubrey started a foundation called SENS, which is looking to do what seems like the impossible: ending aging. Although Dr. de Grey sees aging as a disease and not a longevity issue, his research could mean that the middle aged person living today could live to 1000. With not enough funds and a whole lot of beard, Dr. de Grey is forging a groundbreaking path which just might change how long — and how — we live. www.sens.org.









Episode 29: Dr. Gluck on Common Misconceptions (Click here to play)
It's a new year and we have a ton of new questions for Dr. Gluck. He once again sits down his trusty sidekick Becky to debunk your most common misconception in life love and the pursuit of happiness! Kick start this new year with some great advice and, as Dr. Gluck always says, "change your thinking and change your life!"

Episode 28: How to Travel Smartly (Click here to play)
We've all traveled. But do we do it well? Dr. Gluck talks with travel expert and blogger, Johnny Jet about where to go, how to get there, and how to maximize your fun. Are you staying in the right hotel? Why spend more money than you need to? Johnny will give you all the traveling tips and deals you've never heard before, as well as some stories from around the globe! www.johnnyjet.com or @johnnyjet
Episode 27: The Truth Behind Gangs (Click here to play)
Dr. Gluck talks with Jorja Leap, an expert on gang life in America and the author of "Jumped In: What Gangs Taught ME about Violence, Drugs, Love and Redemption." As the senior policy advisor on Gangs and Youth Violence for the Los Angeles County Sheriff, Jorja gives you the real deal on how gangs operate, as well as ideas on how to solve the issue. From the streets to the state court, she tells us the truth. Buy her book "Jumped In" on Amazon today!




Episode 26: A Very Real Way to Get Rich (Click here to play)
In this episode, Dr. Gluck talks with Jake, the blogger behind www.iam1percent.com. His blog offers very steps anyone can take to increase their wealth substantially. Today, Jake has a net worth of $1.2 million and he's not stopping there. The kick? Jake is not even a financial expert – he's a pharmacist from a lower middle class background! So what is he doing that you're not? What can you start doing today? How much time are you wasting? www.iam1percent.com




Episode 25: Where to Go For An Affair (Click here to play)
In the episode you've all been waiting for, Dr. Gluck has an exclusive interview Noel Biderman, the CEO of the adultery dating website ashleyMadison.com. Many new outlets have cast him as an immoral monster but Dr. Gluck lets Noel, who is happily married, tell his side of the story. Is Noel just going where the money is, or is he something of a philosopher? Can people really get away with it? Is he really "saving marriages?" And most of all… could this site be for you? www.ashleymadison.com



Episode 24: Holiday Advice from Dr. Gluck (Click here to play)
So we've entered the holiday season: the time to spend with our families as we eat, sing and be merry, right? Right? Well… let's just say it's complex. For a lot of people, the holidays are stressful, emotionally murky, and even upsetting. If you fall in this category, Dr. Gluck offers this episode to you. Hopefully he'll address the family concerns you might be having so that if can truly be "happy holidays".
Episode 23: Marijuana Legalization (Click here to play)
Dr. Gluck talks to Ruth Martiniuk, an activist for Empire State NORML (National Organization for the Reform of Marijuana Legislation), the New York chapter of the famous marijuana lobby. With America coming around to what seems like the inevitable legalization of the drug, Dr. Gluck and Ruth talk logistics. How will it happen most effectively? Where do we draw the line? And, most of all, what does a parent say to a child who asks, "Mommy, did you ever smoke marijuana?" To learn more, visit http://norml.org/ny/



Episode 22: Gender Equality – Tit for Tat (Click here to play)
NYC performance artist, Phoenix Feeley, has been arrested multiple times for appearing topless in public. Under the notion that a woman's chest should be equal to a man's she has been in court twice – one time winning $29,000 from New York City. Join Dr. Gluck and Becky as they explore her activism, her court cases, and what some might her over-"bare"-ing manner. www.phoenixfeeley.com





Episode 21: Dr. Gluck on Finding the Right Person (Click here to play)
Dr. Gluck and Beck sit down to continue their discussion on relationship, this time pondering how on earth you can find the right person to be with! Are we even meant to be with just one person? What should you look for in a significant other and what should you look for in yourself? Figure it out with us!
Episode 20: Can't Buy Me Love… or can you? (Click here to play)
As the great Steve Martin once said, " I believe that sex is one of the most beautiful, natural, wholesome things that money can buy". In this, our twentieth episode, Dr. Gluck is joined by Kate D'Adamo and Brittany Love of the NYC chapter of the Sex Workers Outreach Project. The sex industry in New York City is highly stereotyped and harshly criticized but are we so hung up on the sex that we forget that these are people too? For more information about their cause go to www.swop-nyc.org or follow them on twitter @swopnyc

Episode 19: Black Economic Disparity – More than 50 Cent (Click here to play)
Dr. Gluck asks Reverend Dennis Dillon, black economic activist and Reverend of the Brooklyn Christian Center, the tough questions about why the African-American community is still lagging when it comes to business ownership. Where does discrimination end and accountability come in to play? Who is really to blame? These are not easy answers, and Gluck doesn't tread lightly. To attend one of Rev. Dillon's seminars, call (718) 638-5483




Episode 18: Is She Superhuman? Meet Jennifer Pharr Davis (Click here to play)
Outdoors coach and author, Jennifer Pharr Davis, hiked the 2,180-mile long Appalachian Trail in 46 days, which makes an average of 47 miles per day. Aided by her husband, she earned the world record for the fastest hike of the Appalachian Trail. Dr. Gluck talks with this super-athlete about her unbelievable feat, what getting hit by lightning feels like, and the lessons we can all learn with just our backpack and some determination. www.blueridgehikingco.com




Episode 17: Gay Republican Part Two (Click here to play)
Meet Marc Morgan. A political/Non-Profit Fundraiser and Lobbyist who sits on the boards of DC Black Pride, The Log Cabin Republicans, and Adams Morgan Mainstreet to name a few. Listen as he and Dr. Gluck delve even further into last week's topic. Marc speaks freely about the difficulties that come with being out in the black community, the progress the Republican Party is making with seeing marriage equality as a human rights issue and much, much more. You don't want to miss it! www.facebook.com/mmorgandc or follow him @MarcMorgan_DC